Hey there, guys!
It's been a while since I've done a Top Ten Tuesday but this week's theme was just too good to miss out on! It's always so much fun to look back upon my year in books and what's better than talking about my favourites?!
Top Ten Tuesday is a weekly feature hosted by The Broke And The Bookish! There's a theme for every Tuesday, though you don't have to follow it exactly – or at all! You can check out their info page here.
Thank god, I finally got back into reading this year! I'm still nowhere near what I've managed to read in 2015 (101 books!) but I at least surpassed 2016-me!
Without further ado, let's get to it! :)
10) Eliza And Her Monsters by Francesca Zappia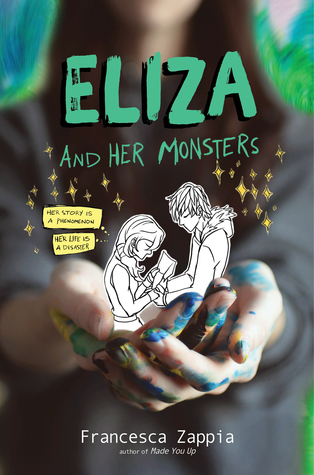 This is one of the most meaningful books I've read this year!
It deals so well with heavier topics like depression and anxiety and still manages to be loads of fun at times.
I especially enjoyed how it celebrated the concept of fandom but still looked at it in a critical light, especially regarding the way fans can put pressure on creators. I was really, really close to tears when stuff began to go downhill towards the end of the novel.
And kudos the representation of online friends! Those parts were so relatable!
My Rating: 4.5 out of 5 stars
Read my review here!
9) The Furies Of Calderon by Jim Butcher

I can't believe I almost did not pick this book up! Back in November, I had just finished an almost 800-page long fantasy novel that had turned out to be quite disappointing. I debated with myself for a while whether picking up the next 500+ page fantasy book would be a smart idea. Now I can say: yes, it definitely was! I fell absolutely in love with Tavi and his story! I loved that this was the story of an underdog who could only rely on his own wit and cleverness.
I can't wait to get my hands on Academ's Fury and see how Tavi's journey continues! (I have so many theories about his family, aahh)
My Rating: 4 out of 5 stars
Read my review here!
8) The Pants Project by Kat Clarke
Usually, I don't read very much Middle Grade novels but when I saw this book on Goodreads, I knew I had to get my hands on it! The Pants Project follows Liv, a Middle Schooler who is trans but still forced to wear skirts at school. Thus the pants project is born. This little book is full to the brim with important topics like gender, sexuality, and disability! I absolutely adored that Clarke gave Liv two moms! It's not very often to find such a diverse book in the Middle Grade genre! :)
My Rating: 5 out of 5 stars
Read my review here!
7) Midnight At The Electric by Jodi Lynn Anderson

This book definitely took me by surprise!
I had seen a lot of praise for Jodi Lynn Anderson on Goodreads but I had also heard that her books are usually slower and more emotionally-focused stories – which can be a hit or miss.
But I didn't have to worry – the way Anderson' intertwines the stories of the three girls Adri, Catherine and Lenore over more than a century is just as captivating as a gripping action scene!
Anderson deals so wonderfully with the concept of loss and departure in this short novel!
My Rating: 5 out of 5 stars
Review to follow!
6) Wonder Woman: Warbringer by Leigh Bardugo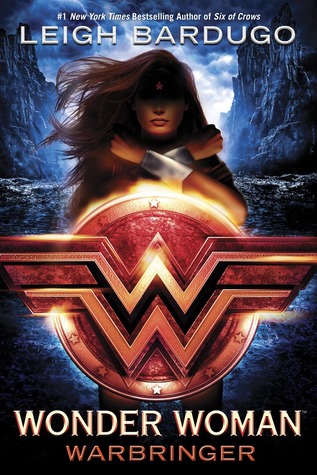 I've already said it in my review a few months ago: Wonder Woman definitely got one hell of a makeover in 2017. First the stellar movie with Gal Gadot and now Bardugo's wonderful novel! The two of them are not connected in any way but still gave off a similar vibe!
Warbringer finds the perfect balance of being different enough to be a separate work but similar enough for the pieces to fit!
The portrayal of friendships in this book is wonderful as well!
My Rating: 5 out of 5 stars
Read my review here!
5) The Hate U Give by Angie Thomas

An absolutely outstanding novel.
The Hate U Give is definitely one of the most important books of the year! These are the voices that need to be heard, voices that white people need to listen to. I'm so grateful for the lessons this book gave me about racism, prejudice, and black culture.
Every character in this book was so complex, was filled with such importance and felt so real that I had a hard time focusing on other things, even when I had put the book down.
Do yourself a favor and read this book!
And have you heard that a movie adaptation will come out (hopefully) soon? Amandla Stenberg stars as Starr and I couldn't be happier!
My Rating: 5 out of 5 stars
4) The Rose And The Dagger by Renée Ahdieh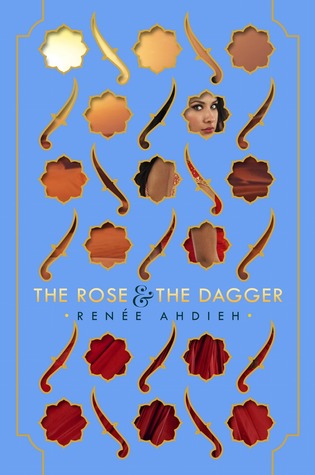 This book was amazing.
I probably loved it even more than its predecessor, The Wrath And The Dawn! Which, surprise!, I already loved to pieces. Ahdieh manages to craft one of the most magical fairy tale atmospheres that I have ever found in a novel! And of course there's a wonderful romance and breathtaking action scenes added into the mix! 
If you haven't read this duology already, do yourself a favor and pick these books up! Let Renée Ahdieh captivate you with her wonderful characters and absolutely brilliant writing!
My Rating: 5 out of 5 stars
Read my review here!
3) Every Heart A Doorway by Seanan McGuire

What a wonderful little book!
Admittedly, I was a little on the fence about reading it after seeing so many mixed reviews. But when I came across Emily May's review, I knew I had to give it a go! (Of course the fact that the e-version was offered for 2.50 on Amazon did it's part too.)
And thank god I changed my mind! This was hands-down one of the best books I've read all year. It's quite short but bursting with complex characters and absolutely magical writing! It's a little macabre but so full of heart! :)
My Rating: 5 out of 5 stars
Read my review here!
2) Crooked Kingdom by Leigh Bardugo

The second book by Leigh Bardugo on this list!
Even though I absolutely adored Six of Crows, it took me a while to finally get to Crooked Kindgom (I honestly don't know either). Maybe the fear that it wouldn't live up to its predecessor made me put it off. I had experienced that already with series like The Lunar Chronicles and even one of my all-time favourites: The Raven Cylce.
But all that worry was for naught! This book was just as brilliant as Six Of Crows! Characters and relationships get developed further and the story gets even grittier, dangerous and adventurous.
My Rating: 5 out of 5 stars
Read my review here!
1.5) Saving Francesca by Melina Marchetta

I might be cheating here a tiny little bit. Not only is it my #1.5 on this list but I've laso actually read this book waay back in 2015. But I only came to appreciate is as much as I do now this year! It has become one of my all-time favourite books! I already know that I'm getting its sequel for Christmas and I can't wait until I can read it!
The way Marchetta crafts a stories and characters is absolutely wonderful – I can't even find proper words for it! No matter how flawed and imperfect they are, you can't help but love them! And the way she deals with the topic of depression in this novel is so on point. Go read this book!
My Rating: 5 out of 5 stars
Read my review here!
1) The Language Of Thorns by Leigh Bardugo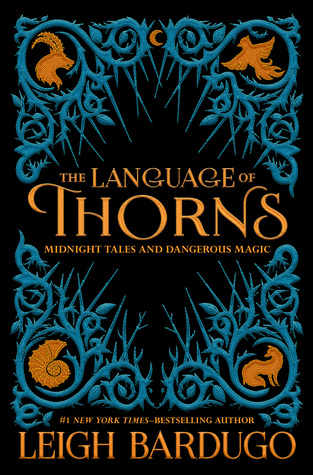 All good things come in threes: It seems like Leigh Bardugo can do no wrong. Her writing has such a unique style, absolutely perfect for this collection of dark and grim fairy tales. Together with its stellar illustrations, this book is definitely worthy of the first place on my list! Bardugo takes well-known stories (like the Nutknacker and Hänsel & Gretel) and gives them her own twists and turns.
I can't wait to read more of her works! Luckily, I still have the Grisha Trilogy ahead of me (and King of Scars which will come out in 2019!).
My Rating: 5 out of 5 stars
Read my review here!